CWS Dance Patrons
I am so very excited to announce that from September 2017 Olivia Cowley, Soloist with the Royal Ballet Company and her wonderful husband Henry St Clair, Artistic Director, Ballet Master and former professional dancer with the Royal Ballet and English National Ballet; will be joining CWS Dance as Patrons of the School.
Olivia Cowley, Royal Ballet Soloist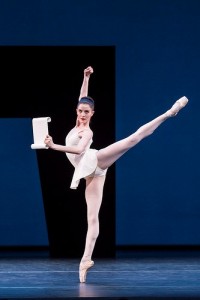 Olivia Cowley in Apollo, The Royal Ballet © ROH/Johan Persson, 2013
English dancer Olivia Cowley is a Soloist of The Royal Ballet. She trained at The Royal Ballet Upper School and graduated into the Company, and was promoted to Soloist in 2013. She has created numerous roles for Wayne McGregor, including Raven (Raven Girl) and roles in Multiverse, Carbon Life and Acis and Galatea.
Cowley was born in Aylesbury. She began her training aged eight with Nicola Bowden as a junior associate of Tring Park School for the Performing Arts. She joined The Royal Ballet Upper School aged 16. Her repertory with the Company includes Grand Duchess Olga (Anastasia), Mother (The Invitation), Calliope (Apollo), Helena (The Dream), big swan (Swan Lake), the title role in Cassandra, Lead Sylph (La Sylphide), Natasha (Winter Dreams), Summer Fairy (Cinderella), Courtesan (Manon), Carabosse, Florestan's Sister and Fairy of the Crystal Fountain (The Sleeping Beauty), Harlot (Romeo and Juliet), Arabian Princess and Lead Flower (The Nutcracker), Lead Gypsy (Don Quixote), pas de quatre(La Bayadère), Whore (The Rake's Progress), Moyna and Bathilde (Giselle) and Principal roles in Afternoon of a Faun, Qualia, Serenade, Chroma, L'Invitation au Voyage, Limen, Tetractys and Woolf Works. Her other role creations include the title role in Ludovic Ondiviela's Cassandra and roles in Liam Scarlett's Sweet Violets and Jonathan Watkins's As One.
You can catch glimpses of Olivia's exciting life as a Ballerina and her love of Fashion through her website page http://www.ballet.style/journal/  through Twitter, Instagram and even videos on her YouTube channel – subscribe now for regular updates!
Henry St Clair, Artistic Director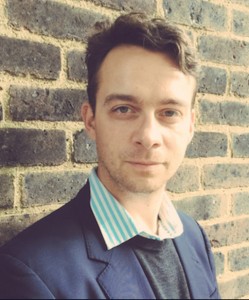 Henry St Clair, Artistic Director, Ballet Master and former professional dancer with the Royal Ballet, Stadtbundtheater Hof in Germany,  and English National Ballet; is renowned for being one of the greatest ballet partners of his generation.  Henry has partnered and danced with most major female principal ballerinas within the ballet community (Sylvie Guillem, Darcey Bussell, Tamara Rojo and Alina Cojocaru among others).
With a career in Ballet and a degree in Economics; Henry St Clair became the Founder and Artistic Director of Crystal Ballet, responsible for all aspects of company management, production, film projects, ballet consultancy, and casting.  He worked with internationally acclaimed principal ballet dancers from the world's greatest ballet companies and award-winning choreographers; to create critically acclaimed ballet films for online distribution featured in numerous media channels including:  The Times, BBC, BBCRadio3, Channel 5 and CBS Canada
More recently, Henry St Clair has been involved in launching a new production company with Will Tuckett and Adam Cooper.  Additionally he has been involved in casting 35 dancers and actors for a major £1m production of Nutcracker for Christmas AND there will more news on Nutrcracker coming soon ……………………….